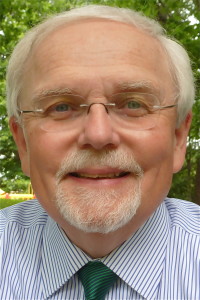 What government does should reflect the people's values and concerns. On City Council, I listen carefully to everyone's ideas, questions and suggestions. I talk extensively with citizens and my Council colleagues about how to balance competing priorities. When I cast my vote, I try to act in the best interest of the whole City.
Welcoming your input, hearing you out, searching for points of agreement, finding common ground — that's my nature, that's my record, that's how I will keep working on Council if you choose to re-elect me Nov. 3.
I'm asking for your vote, and a chance to continue doing my part to help move our great City forward.
I am working as hard as I can to carry my campaign to everyone in the City. In an era when politics is too often about combative incivility, I believe that here in Falls Church we can model a better way, engaging in a constructive and vigorous civic conversation about our City's challenges and opportunities. Falls Church may be geographically small, but we have a large number of smart people with big ideas for making our City even better. My aim is to provide "leadership that listens" — blending the good ideas of others with my three decades of experience as a civic volunteer and now Councilor to chart a course that will make Falls Church a united and prosperous community for all generations.
In my campaign I intend to visit in person with as many of you as possible, going door-to-door, attending Citywide and neighborhood events, participating in candidate forums, and wrangling whatever invitations I can to chat with groups of neighbors in living rooms and backyards. If you have something on your mind, feel free to contact me anytime: either phone (703-209-2005), or email (duncan4fc@gmail.com), or grab me when you see me out and about in town.
In keeping with my belief that open and robust dialogue is at the heart of healthy politics and good government, I run multiple campaign "storefronts" to help me reach out to and hear back from citizens: My campaign is on the web at www.Duncan4FC.com. On Facebook, "Falls Church City Councilor Phil Duncan" is where I post news and photos about public affairs in our City. Quick updates are on Twitter @Duncan4FC.
If you would like to support my Council re-election bid with a donation, I would be most grateful. You can click on the "Donate" button to give online, or write a check to "Phil Duncan for City Council" and mail it to 1069 W. Broad St., #776, Falls Church, VA 22046
During the three years I have served on Council, I have met so many terrific people who volunteer their intellect, time and energy to making Falls Church a wonderful place to live, educate children, do business, and enjoy our expanding array of opportunities for dining, entertainment, shopping and recreation. On the campaign trail, I look forward to catching up with old friends, and to making new ones. I hope you will deem me worthy of one of your three Council votes, and that you will encourage your neighbors and friends to support me, too. Thank you!